15D14N Highlights of New Zealand (ONAC) ⚠ Minimum 2 adult(s) per departure
15D14N Highlights of New Zealand (ONAC)
⚠ Minimum 2 adult(s) per departure
From:

$18625

$3855
From:

€4079

€3671
From:

£3502

£3151
From:

RM18625

RM16762
From:

CAD5550

CAD4995
From:

SGD5941

SGD5347
From:

AUD6184

AUD5565
From:

HKD33749

HKD30373
Cities to Visit: Auckland - Rotorua - Wellington - Christchurch

Language: English
Tour Deal
---
Travel Period:
from
Now
till
December 21, 2023
---
Tour Highlight
~ Marvel at the striking Franz Josef glacier
~ Feast on a hangi in a Maori village
~ Let loose in Queenstown
~ Cruise around the fjords of Doubtful Sound
What To Expect
Two weeks is barely enough time to thoroughly explore your hometown, let alone a place as fascinating as New Zealand. For adventurers on a tight time-budget, this 15-day trip wraps up the must-sees of both islands with a nice little bow. Check out the Coromandel Peninsula's gorgeous beaches, hang with the Maori in a traditional village, and get your adrenaline fix in Queenstown. Consider this your New Zealand starter kit.
Day 1: Auckland

Arrive at any time.

There are no activities until an evening welcome meeting, so head out and enjoy the city.


Day 2: Auckland - Hahei

Depart early for the stunning Coromandel Peninsula. Take a walk to Cathedral Cove or opt out in favour of sea kayaking. If the tide is right, grab a shovel and dig a natural jacuzzi in the sand on Hot Water Beach.


: Dinner




Day 3: Rotorua-Maori Village

Visit Rotorua and opt to check out the geothermal area or go whitewater rafting. Later, enjoy a cultural overnight in a Maori village featuring a traditional hangi dinner and show.

Rotorua sits over an active volcanic zone with bubbling mud pits and multi-coloured pools in different areas around the town. Opt to visit one of the sites, like Hell's Gate, or go whitewater rafting nearby.

In the evening visit a Maori village for traditional ceremonies, a Hangi meal and entertainment. After dinner, lounge by the bonfire and have some time to get to know the Maori hosts.


: Dinner




Day 4: Rotorua - Wellington

Take in the ever-changing scenery of the North Island and travel to the capital, Wellington.


: Breakfast




Day 5: Wellington

Enjoy the atmosphere in this relaxed but lively city. After an orientation walk, enjoy a free day to explore. Opt to visit the Te Papa Museum or take the cable car up to the botanical gardens.


: Breakfast




Day 6: Wellington - Kaikoura

Fly to the South Island, then travel to the seaside town of Kaikoura, known for its diverse marine life.


Day 7: Kaikoura - Hanmer Springs

Opt to swim with dolphins or go whale watching during a free morning in Kaikoura before travelling to Hanmer Springs, stopping en route for a wine tasting at a local winery. Opt to take a soak in the hot springs.


Day 8: Hanmer Springs - Franz Josef

Take in the stunning scenery while travelling across the Southern Alps to the rugged and remote West Coast, before staying in the rainforest near the world's fastest moving glacier.


: Breakfast




Day 9: Franz Josef

Enjoy a free day to explore the area around Franz Josef. Opt to explore the glacier with a heli hike.

There are dozens of optional activities in the area to suit just about any budget and preference. Try heli hiking, scenic helicopter flights, quad biking, skydiving, glacier valley walk, lake kayaking or a hot pools visit.


: Breakfast




Day 10: Franz Josef - Queenstown

Continue to Queenstown, the adventure capital of the world. With beautiful scenery and tons of activities, there's something for everyone. Enjoy the great night life.


Day 11: Queenstown

With free time here, opt to go bungee jumping (in its birthplace), jet boating (also born here!), skydiving, paragliding, hiking or mountain biking. Or take it a little slower and travel by gondola to the top of a local peak.

Opt to pre-book the "Queenstown Jet Boating" activity on the checkout page ahead of time, to include this optional on your tour.


: Breakfast




Day 12: Queenstown

Enjoy the stunning scenery of Fiordland National Park and Doubtful Sound on a day cruise. Take in the waterfalls and wildlife, then return to Queenstown for the night.


: Breakfast, Lunch




Day 13: Queenstown - Twizel

Head through the centre of the South Island to Twizel, near New Zealand's highest peak, Mt Cook. Visit Aoraki/Mt Cook National Park and spend the afternoon hiking the region, taking in the alpine scenery. Learn more about mountaineer Sir Edmund Hillary at the Visitor's Centre.


: Breakfast




Day 14: Twizel - Christchurch

Continue on to Christchurch and take in an orientation walk with your CEO. Enjoy one final night together with the group.

Travel to the Garden City of Christchurch, a little piece of England in New Zealand, still recovering from a devastating earthquake.


Day 15: Depart Christchurch

Depart at any time.


: Breakfast



Whats Included
~ Round trip airport-hotel transfer
~ 14 nights' accommodation.
~ 8 breakfasts, 1 lunch, 2 dinners
~ Private vehicle, plane, walking, boat
~ All attractions as mention in itinerary


Whats Excluded
~ International air ticket
~ Travel insurance
~ Optional activities
~ Tippings
~ Others not mentioned
Where to Visits
For privacy reasons Google Maps needs your permission to be loaded.
I Accept
| DATE | PRICE |
| --- | --- |
| May 2023: 11 | RM18,625 |
| June 2023: 8 | RM18,625 |
| July 2023: 06 | RM18,625 |
| August 2023: 3 & 31 | RM18,625 |
| September 2023: 14 & 28 | RM20,095 |
| October 2023: 5, 12 & 19 | RM20,095 |
| November 2023: 23 | RM21,075 |
| December 2023: 7, 14 & 21 | RM22,055 |
Information
★★★★☆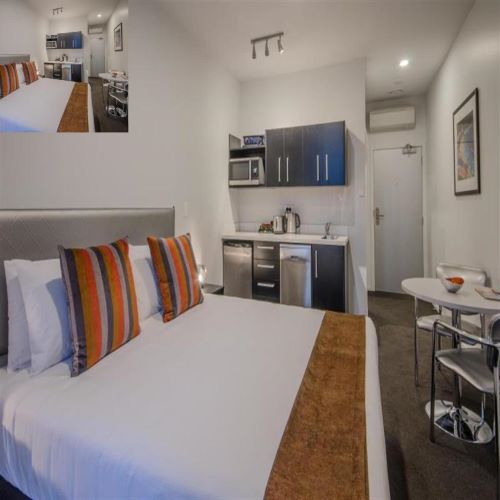 219 Federal Street, Auckland CBD, Auckland 1010, New Zealand
Set among shops in the Central Business District, this relaxed all-suite hotel in a modern building is a 5-minute walk from the landmark Sky Tower and 20 km from Auckland Airport.
★★★★☆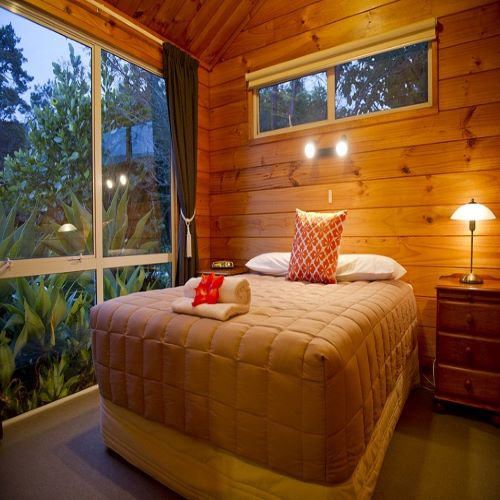 9 Grange Road, Hot Water Beach 3591, New Zealand
This quaint motel complex surrounded by tropical gardens is a 6-minute walk from Hahei beach, 1 km from the famous Cathedral Cove stone archway and 33 km from Whitianga Airport.
★★★☆☆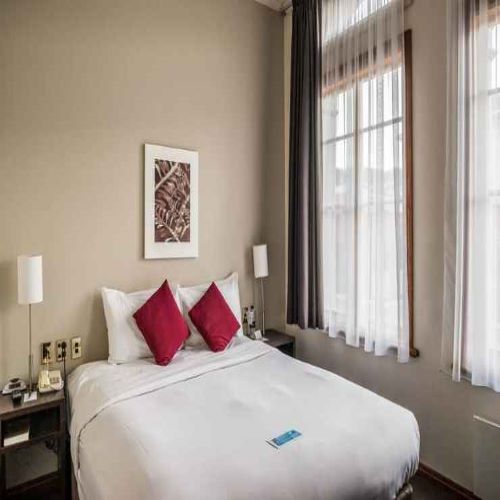 213-223 Cuba Street, Te Aro, Wellington 6141, New Zealand
Being set in the centre of Wellington, close to Cuba Street, Naumi Studio Wellington Hotel offers a satellite TV, a flat-screen smart-TV and flat screen TV. Free Wi Fi is available throughout the venue as well as a restaurant, a meeting room and an indoor heated pool are available on site. Wellington Museum and Museum of New Zealand Te Papa Tongarewa are set only 1.3 and 1 km respectively from the accommodation.
★★★★☆
92 Esplanade, Kaikōura 7300, New Zealand
Set on the Esplanade in Kaikōura, Heritage Collection The White Morph enjoys commanding views of the ocean and mountains, and gives you access to all of the region's experiences. Only a 10 minute walk to downtown Kaikōura, The White Morph has been beautifully placed so that guests can take in the spectacular scenery of Kaikoura while enjoying the variety of attractions on offer.
★★★★☆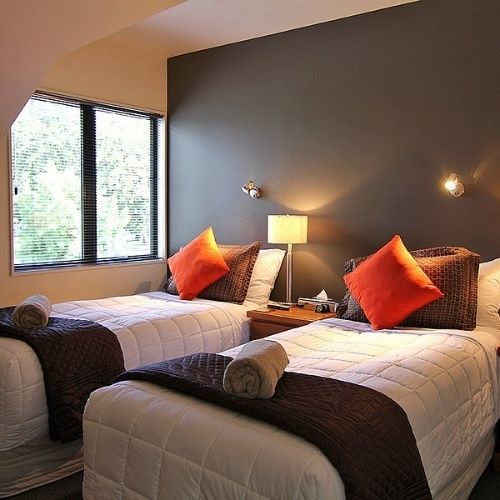 2 Harrogate Street, Hanmer Springs 7334, New Zealand
Drifter's Inn combines the comfort and personal service of an alpine lodge with all the convenience of motel accommodation. Drifter's Inn is in the heart of the picturesque village of Hanmer Springs, just 80 metres from New Zealand's finest thermal spa and hot springs.
★★★★☆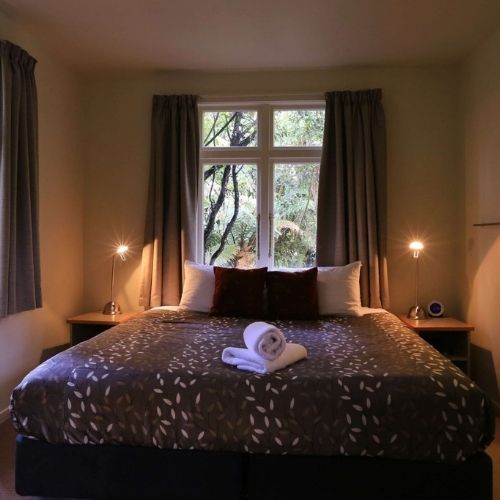 46 Cron Street, Franz Josef / Waiau 7856, New Zealand
Rainforest is located in Franz Josef Village close to the glacier of the same name on New Zealand's West Coast, 5 hours drive from both Christchurch and Queenstown airports. Rainforest is committed to environmental stewardship and is proud to promote the Tiaki Promise.
★★★☆☆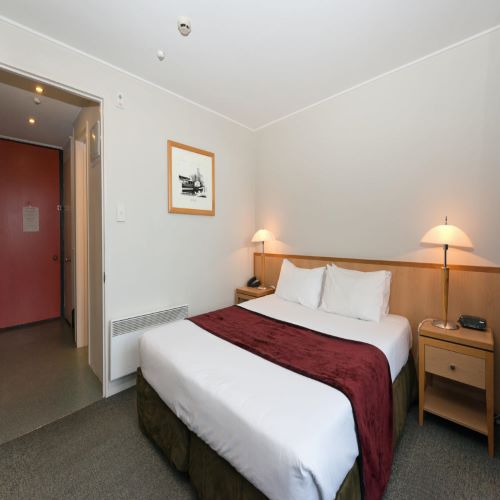 27 Stanley Street, Queenstown 9300, New Zealand
A 7-minute walk from the beach, this chic, alpine-style hotel is 2 km from the Ben Lomond Scenic Reserve and a 2-minute walk from the nearest bus stop.
★★★☆☆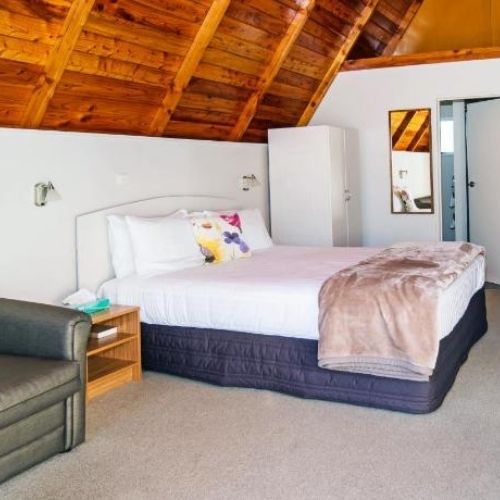 Wairepo Road, Twizel 7901, New Zealand
Well-placed in the sightseeing area of Twizel city, Mountain Chalet Motels provides a most conducive spot for you to take a break from your busy days. From here, guests can enjoy easy access to all that the lively city has to offer. No less exceptional is the hotel's easy access to the city's myriad attractions and landmarks, such as Four Square Twizel, Ben Ohau Golf Course, Ruataniwha Lake.
★★★☆☆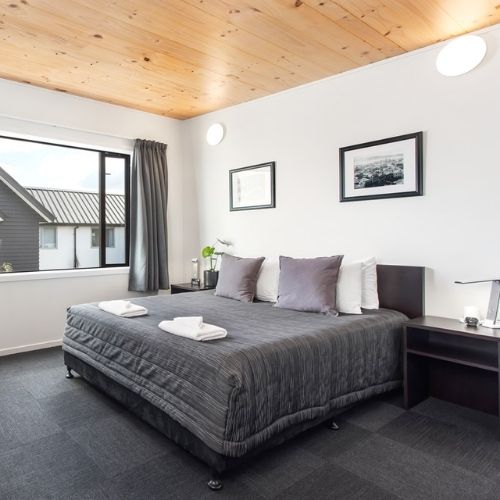 263 Bealey Avenue, Edgeware, Christchurch 8013, New Zealand
The Bealey Quarter represents our four unique hospitality offerings in the one precinct. Three diverse accommodation spaces, a private function room plus a bustling restaurant and bar provide an unrivalled hospitality experience in Christchurch.
From:

$18625

$3855
From:

€4079

€3671
From:

£3502

£3151
From:

RM18625

RM16762
From:

CAD5550

CAD4995
From:

SGD5941

SGD5347
From:

AUD6184

AUD5565
From:

HKD33749

HKD30373