ORIENT SILK ROAD EXPRESS
Explore the ancient and modern Silk Road via private train – The Orient Silk Road Express on this unique journey through one of Asia's most historically dynamic regions. Amazing natural beauty, mysterious ancient artifacts and modern metropolises are waiting for you on this legendary trade route.
WHY ORIENT SILK ROAD EXPRESS
Suitable for Adventure travellers who seek for soft adventure and comfort.
While Central Asia is vast and distances are huge, therefore opting to travel on the private Silk Road Orient Express makes perfect sense. The majority of journeys are undertaken at night so you wake up in your next destination ready for a day's sightseeing
Our package combines both overnight on board the train and hotels. We offers a choice of 3 accommodation categories on board train from Ali Baba to Aladdin and Kalif while a comfortable hotel stay in the cities where we stop.  Every day a guided land excursions at the most interesting places along the route are included.
Watch video
https://www.youtube.com/watch?v=4vPtoDgo6y8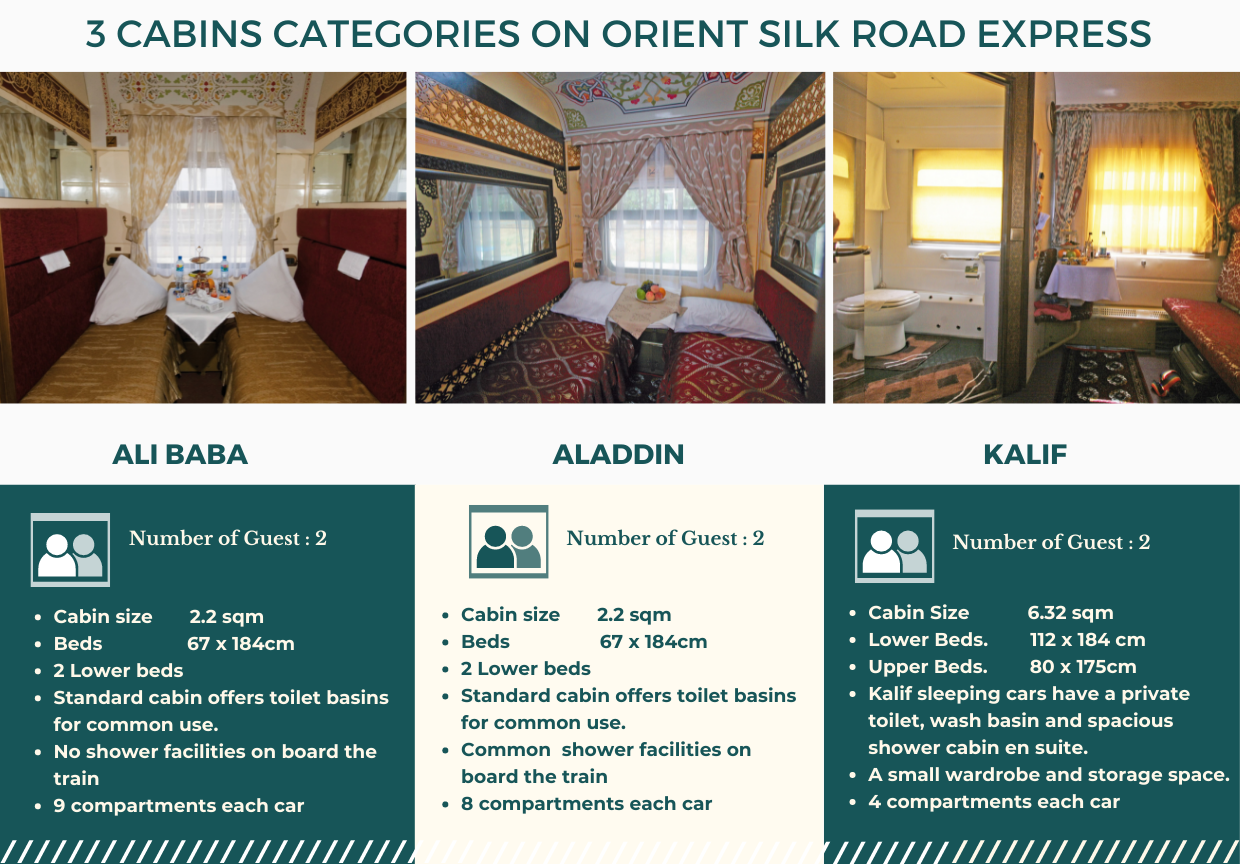 WHERE DO WE VISIT? 
KAZAKHSTAN | UZBEKISTAN | KYRGYZSTAN | TAJIKISTAN
Watch short video clip some of the famous Silk Road
https://www.youtube.com/watch?v=4fXqWSlMmV4
https://www.youtube.com/watch?v=hOcfMRq0GKM
https://www.youtube.com/watch?v=x9kpK2p_EcU
https://www.youtube.com/watch?v=thE3Lhe2JoY
Kazakhstan | Kyrgyzstan | Uzbekistan
Kazakhstan | Kyrgyzstan | Tajikistan | Uzbekistan